Upper Midwest Environmental Sciences Center
Swallows as indicators
| | | |
| --- | --- | --- |
| Tree swallows nest across the northern half of the U.S. and because they nest in artificial nest boxes can be attracted to specific areas of interest. Tree swallows are very numerous so they are not as difficult to find and study as other avian species. | | |
Swallows will nest in more diverse aquatic habitats within their breeding range than most other avian species.

marshes

lakes and ponds

rivers and streams
| | | |
| --- | --- | --- |
| - including highly industrial and urban locations where other species are often rare. | | |
Greater than 85% of swallow's diet are benthic aquatic insects and they feed within ~ 1 km of their nest box so contamination in their tissues are closely tied to sediment contamination and the cleanup of those sediments. The short, consistent food chain makes data interpretation easier and more direct.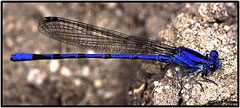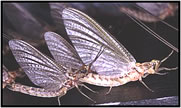 The level of clean-up achieved can be readily quantified by the swallows.
They integrate over appropriate time and spatial scales.

Tree swallows are relatively easy and efficient to study. Because they nest in boxes, swallows can be attracted to almost any area where data are needed. By putting up many (20 – 50) nest boxes adequate sample sizes can be generated which results in strong statistical power to detect trends through time and to quantify adverse effects.
While much better looking " . . . tree swallows deserve equal standing beside fruit flies, nematodes, and mice as one of the classical model organisms in biology."
(J.Jones 2003 Auk 120:591-599).
August 5, 2011
Page Last Modified:
April 3, 2018