Upper Midwest Environmental Sciences Center
Trace Element Concentrations in Moose Livers from Northwestern Minnesota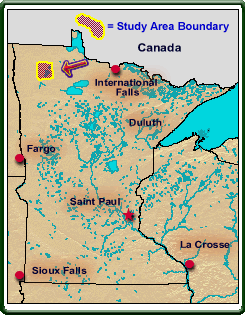 The moose population in northwestern Minnesota has been declining for over 25 years. These declines have resulted in closures of moose hunting at Red Lake Wildlife Management Area since 1983 and Agassiz National Wildlife Refuge since 1993. In the remaining northwestern region, moose-hunting permits have diminished from 262 available in 1994 to 39 in 1996.
The U.S. Fish and Wildlife Service has identified a need to determine whether the moose decline is a result of nutrition, parasites, disease, contaminants, or a combination of those factors. Age, parasitism, undernutrition, and environmental contaminants may affect reproduction in animals.
In an attempt to determine the cause of death for moose in northwestern Minnesota, more than 100 dead moose have been necropsied since 1996, and the livers frozen.
The liver necropsies offer a unique opportunity to evaluate trace element concentrations in moose inhabiting northwestern Minnesota. These data will be used to evaluate whether trace element concentrations in moose from northwestern Minnesota are within normal ranges.
These data, in conjunction with information on disease, predation, and parasite loads will also be used by investigators at the University of Idaho in an attempt to understand causes for the decline of moose in this geographical area.
The project was completed September 2001.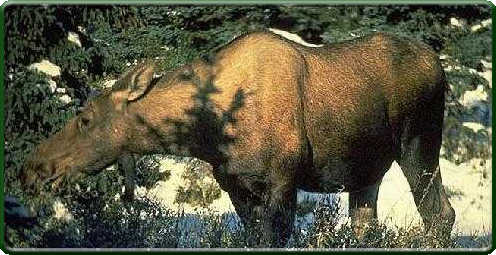 Related link:

Principal Investigator: Tom Custer