Upper Midwest Environmental Sciences Center
Bioaccumulation and Effects of PCBs on Tree Swallows Nesting along the Housatonic River, Massachusetts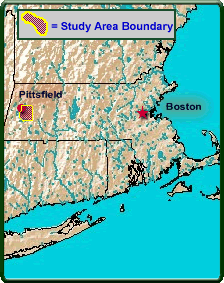 The main stem and many of the backwaters of the Housatonic River (Berkshire County, Massachusetts) have been contaminated with polychlorinated biphenyls (PCBs). The PCBs originated from numerous sources including direct discharge to the river, a spill of liquid PCBs in the late 1960s, and from contaminated fill that was placed in former oxbows.
The Housatonic River has been closed to all but catch and release fishing from Pittsfield, Massachusetts, extending 80 miles downstream because of high concentration of PCBs in fish tissues.
The U.S. Environmental Protection Agency (EPA) is in the process of listing the upper 30 miles of the Housatonic River and other contaminated areas as a Superfund site. As a result, data are needed on PCB concentrations, accumulation, and injury to wildlife—including birds that may nest along the river corridor.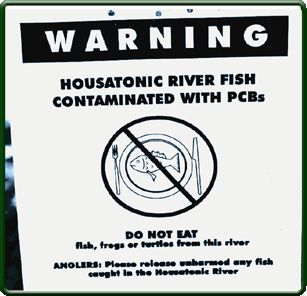 The objectives of this study are to determine—
PCB and other organochlorine chemical exposure and effect levels for tree swallows nesting along the Housatonic River.
Accumulation rates in nestlings.
Possible PCB effects on the reproduction of tree swallows.
Detailed observations on tree swallow nesting success and contaminant concentrations have been made since 1998 and will continue through 2000.
Results of this work will be used to guide EPA and the U.S. Fish and Wildlife Service in effectively managing the risk of chemical contaminants to wildlife and the environment.
The project was completed in September 2001.
Principal Investigator: Christine Custer