Upper Midwest Environmental Sciences Center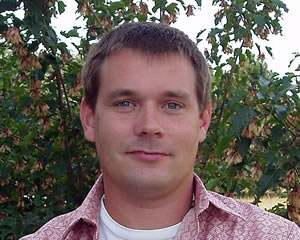 Mark Roth
Position title: Biologist
Email: mroth@usgs.gov
Phone: 608.781.6306
Fax: 608.783.6066
Education:
2003 M.S., Forest Resources, University of Arkansas–Monticello
1998 B.S., Wildlife Management, Biology, Resources Management, University of Wisconsin – Stevens Point
Primary Responsibilities/Activities:
As a member of the Amphibian and Reptile Team I provide assistance in the study of amphibian population statuses and threats to their persistence in the Midwest Region. My primary responsibilities are in support of the Amphibian Research and Monitoring Initiative (ARMI) and include operations in the field, laboratory, and office.
Research Interests
Amphibian and reptile conservation
Threatened, and endangered species
Survey/monitoring Design
Life history and Habitat Characteristics of amphibians/reptiles
Wildlife ecology
Active Projects:

Select Publications:
Watt, C.L.; Tappe, P.A.; Roth, M.F. 2002. Concentrations of American alligator populations in Arkansas. Proceedings of the Arkansas Academy of Science. 56:243-249.
Links:
Amphibian Research and Monitoring Initiative (ARMI)
Amphibian Research and Monitoring Initiative, Midwest Region
Return to Staff Directory